Starting in 2022, Wildwood Tree Services will completely recycle all wood material in house. Wildwood Tree Service will begin to sell Mulch to our local customers.
We are currently selling natural mulch and Black Mulch!
The minimum order for delivery is 3 yards. Servicing residential customers by delivery only.
Pickup is only available to approved contractors. Send us an email to inquire about setting up an account.
The delivery area is: Oakville, Burlington, Mississauga and Milton.
Please place your order online for pricing and delivery schedule. Get Mulch
Black Mulch: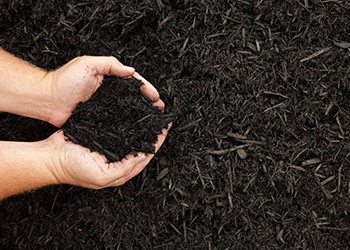 Brown Mulch: